Company
Syntom Metal Recycling Sp. z o.o
SYNTOM is part of the Elemental Holding S.A. Capital group – one of the leaders in the recycling of SAC, WEE, PCB and non-ferrous metals in Europe. Elemental Holding is a company listed on the Warsaw Stock Exchange. Holds a leading position on Poland's market for non-ferrous scrap. Our main objective is to provide complex solutions in the fi eld of non-ferrous scrap management.
Our nationwide network consists of over 30 branches. With experienced staff of over 200 employees, modern machine park and transportation fl eet, SYNTOM has the capacity to provide services to large industrial plants, small businesses and individual customers.
Our clients include the largest smelters and foundries in Poland, Europe and the Far East. As an important player on the international market, we are a member of the Bureau of International Recycling (BIR).
To enhance the professionalism of our Company, we implemented the Integrated Quality Management System and Environment Management System, in compliance with the PN – EN ISO 9001:2015 and PN – EN ISO 14001:2015 standards.
The Head Offi ce and central warehouse of SYNTOM are located in the city of Tomaszow Mazowiecki, Central Poland, along the S8 expressway and in the vicinity of A1 motorway, assuring full optimisation of logistic processes.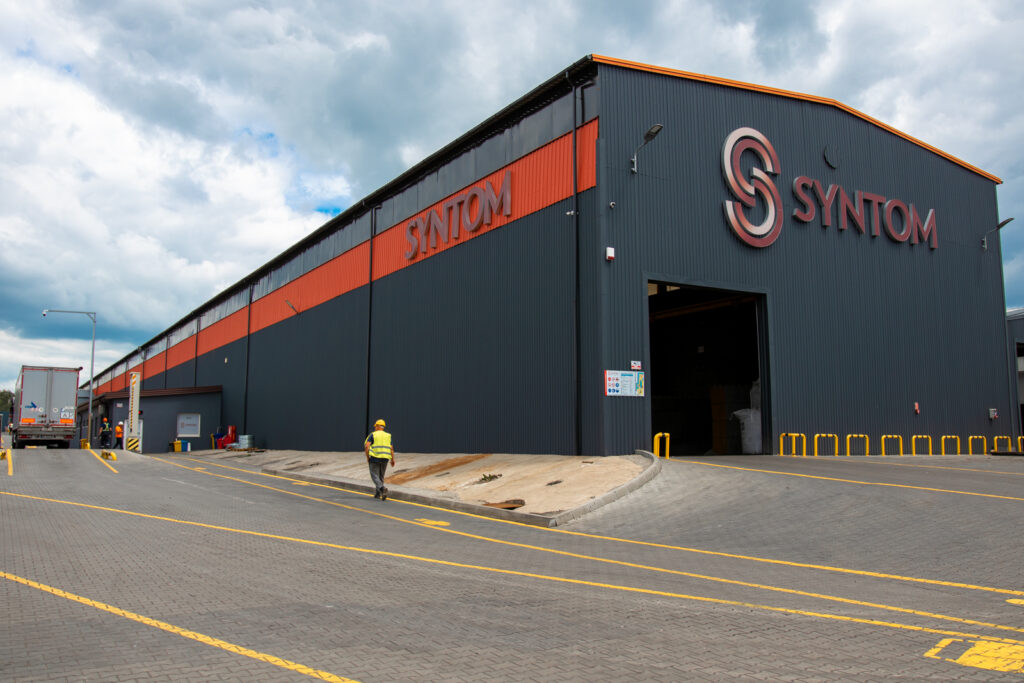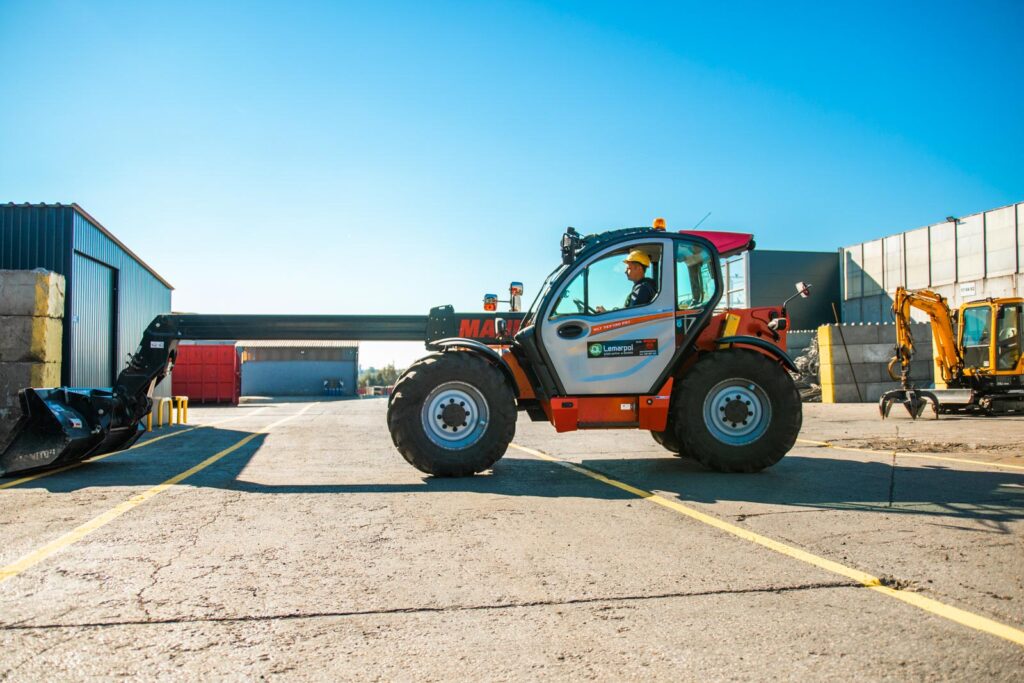 You are most sincerely invited to become acquainted with our offer and to establish mutually benefi cial cooperation with our Company.
SYNTOM provides service based on appropriate permits, required by Polish and European environmental regulations. Our Company runt specialist operations within the scope of trading in nonferrous scrap, such as: Copper, Brass and Bronze, Aluminium, Nickel and Stainless Steel, Tin, Zinc, Lead wand alloys of these materials.
We also recycle: batteries, electric motors, cables, catalysts, hard metal, (cemented carbides), tool steel, and special materials such as: Magnesium, Molybdenum, Tantalum, Wolfram and Vanadium. The scrap we are trading in is subject to precise sorting and cleaning. Every shipment to our clients is subject to detailed quality control, performed by experienced and qualifi ed personnel, using specialist equipment, sich as spectrometers, enabling us to assure the top quality of the raw materials, offerse by our company.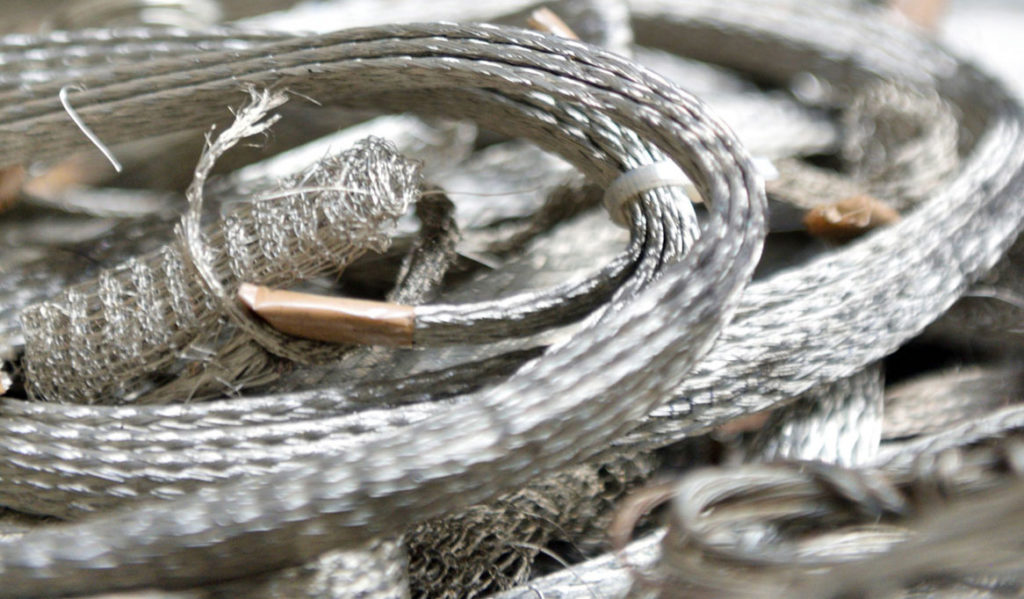 Machine Park and Facilities
SYNTOM owns a large and sophisticated machine park, allowing us to provide quick and professional services to our clients and suppliers.
Our main scrap processing plant in Tomaszow Mazowiecki offers over 6000 m2 of indoor warehousing space, more than 25 000 m2 of outdoor storage capacity and the technical infrastructure, necessary for processing and storage of over 10000 tonnes of non-ferrous scrap per month.
SYNTOM countrywide scrap collection network is supported by Company's extensive logistic support system, including several dozen loading hook-lift trucks and over 250 specialist containers. We also run an extensive machine park for reloading, sorting, cutting and pressing metals.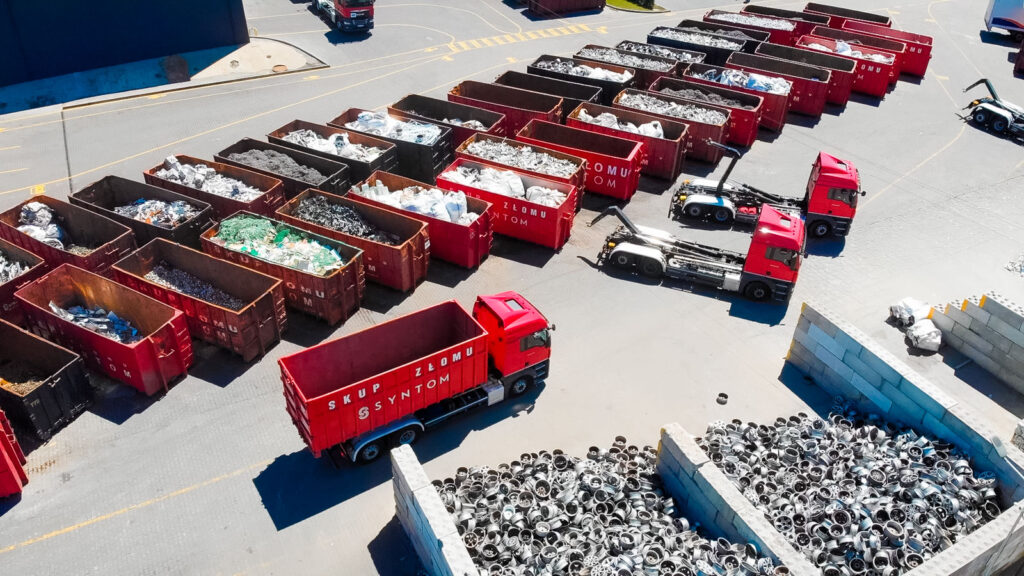 Syntom Metal Recycling is not only focused on high-volume trading of non-ferrous metals and iron scrap but also recycling and recovery of waste.
Syntom Metal Recycling owns a wide and modern infrastructure guarantying effi cient
processing of non-ferrous scrap. Recycling lines consist of: high capacity shredder, Rasper modules, sorting lines, separators using: eddy current, gravity, neodymium and electromagnetics. High fl ow water tables are used for cleaning metals from non-metallic
impurities. Technological process and machine park allow to receive metal fractions of very high purity level.
Syntom Metal Recycling owns a wide vehicle fl eet for various purposes what allows the transport across Europe quick and safe.